Harmony Mobile Security App
Harmony Mobile Keeps Your Device With No Threats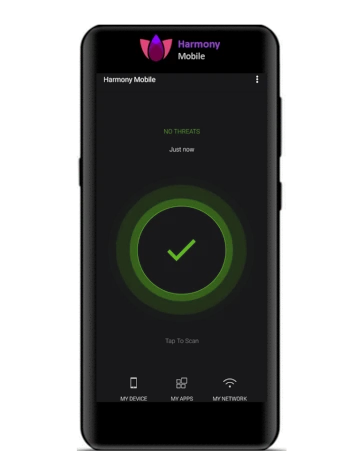 Leveraging Check Point's best-of-breed threat prevention technology.
Protects against threats to the OS, apps, and network.
Offers the highest threat catch rate in the industry without impacting device performance or user experience.
Inspects suspicious links received by SMS text messages.
Prevents phishing attacks from email URLs.
Blocking malicious and spyware code download and execution from hackers' remote sites.
Protects against WiFi MITM (Man In The Middle Attack) attacks.
Protects against WiFi SSL Interception attacks.
Defends Android, iPhone, and iPad most advanced mobile devices.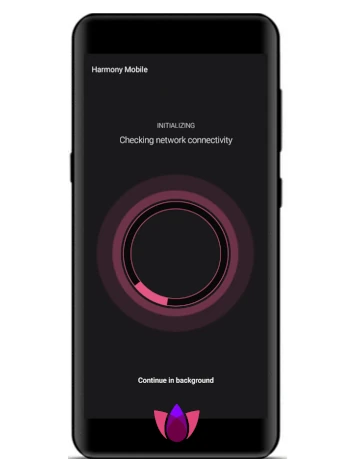 Checking Network Connectivity
Checking network connectivity from potential hackers' attacks and malicious sites traffic.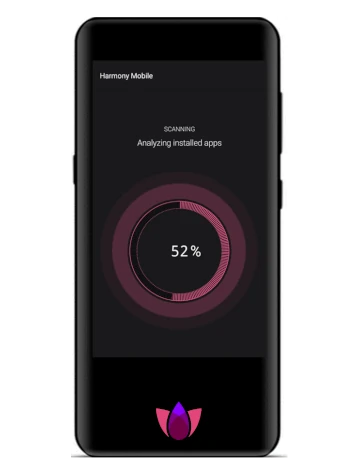 Analyzing Installed Apps
Analyzing installed apps detecting, alerting and disabling suspicious apps' activities.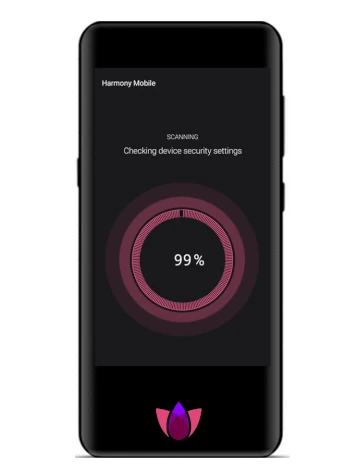 Checking Device Security Settings
Checking device security settings to strength device security against hackers' threats.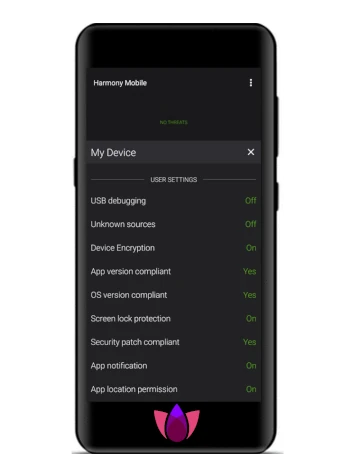 My Device
Listing all device's security features to show the status of potential security threats that should be adjusted.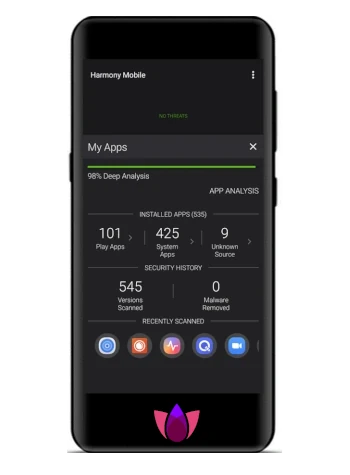 My Apps
Displaying device's apps deep analysis scanning results for play store, system and unknown-source apps.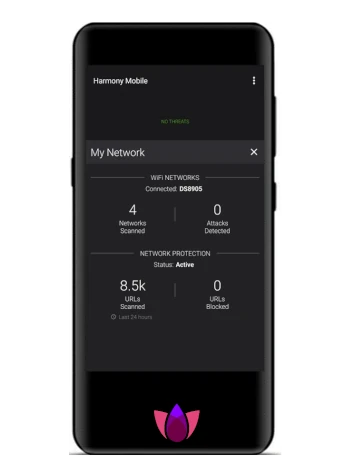 My Network
Showing network connectivity scanning results for WiFi networks and URLs links.
Fully integrated with secure IronTel Mobile devices
Harmony Mobile app is protecting in real time, both secure phone environments, 'Personal' and 'Work'. The Harmony Mobile app is installed on both sides with one license cost.